The way things were back in the past has changed significantly with the increase in the involvement of technology in our daily lives. There is a steep growing trend in the world for new tech.
It also gave people a broader reach to everything. There are multiple channels where people search for products today, like the internet, social media, and many more.
So, in order to be the first choice among your customers, you need to conquer all these channels. But how will you be able to do that? The answer is digital marketing.
In simple terms, the time when marketing meant billboards, newspaper ads, and TV commercials has gone. Now, the consumer's first step after getting a thought of a product is to search for it online.
So, you will have to focus on electronic mediums of marketing, that is, digital marketing. But even in the Digital marketing space, trends are changing really quickly. Especially, in COVID-19, Digital Marketing has impacted differently. 
So, with this blog, you will learn how things are changing in the space of digital marketing and what is going to be the future of digital marketing.
Future Trends of Digital Marketing
Video Content Marketing
Have you ever seen a product's video online describing its features and functions? Most probably, you did. It is called video content marketing. Now, the above description is overly simplified, and there is a lot to do in this video content marketing thing. 
You may think that video content marketing sounds similar to traditional TV adverts, but they are different. A video content marketing campaign never makes people think that they are watching an ad.
Moreover, with the availability of many social media channels like Instagram, Facebook, and YouTube, it is also ROI-proof. That is why video marketing will soon become more popular.
AI and Machine Learning
With the launch of AI, new opportunities are already coming in front of us every day. AI and Machine Learning are changing the way we used to think that things will be done forever.
As of now, the use of AI and ML has already been started in digital marketing. One of the most essential parts of digital marketing is research, which is now becoming automated with AI. AI tools are automating the process and making it quicker than ever. 
From researching with surveys and unstructured data to getting all with AI, we have absolutely gained a lot of conveniences.
Email Marketing Automation
AI is not only making the research part easier but also contributing to some of the mainstream marketing techniques. One such technique is email marketing, which now is automated email marketing.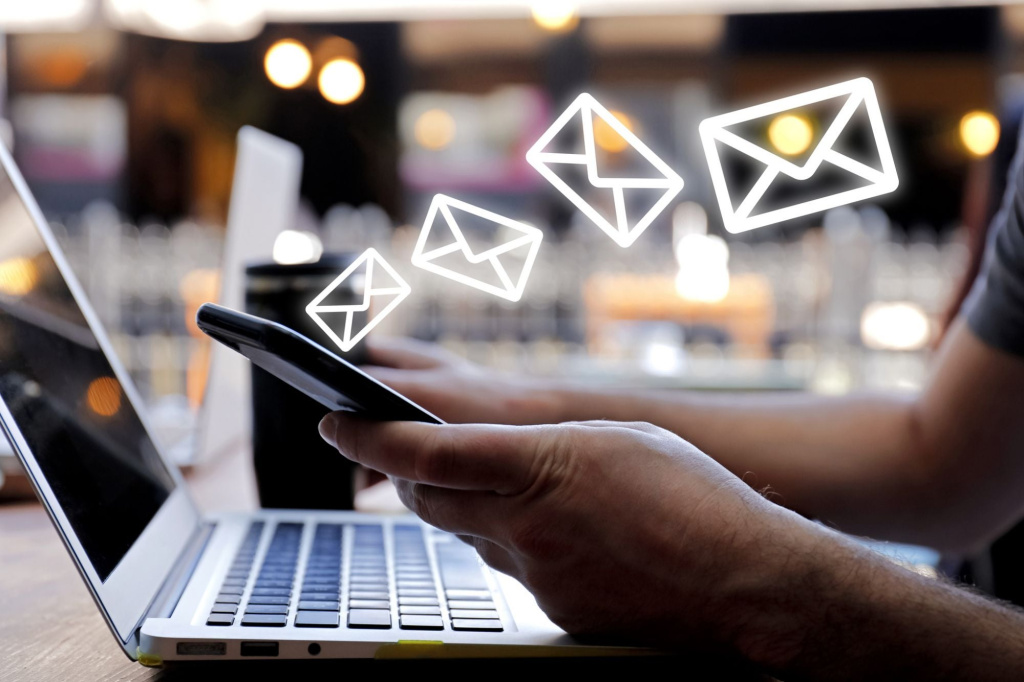 The reason is that there is nothing manual left in this process. You can ask AI to fabricate custom emails based on your customers' data. Moreover, you can also send these emails and that too will be totally automated. 
So, if you are not already familiar with automated email marketing, then adapt it early before it becomes too advanced. Otherwise, you may lack in best practices if you make a delay in doing so.
Influential Marketing
Influencer marketing is a familiar term, but still, there is something new to add if you are already active in influencer marketing. From hiring Bollywood stars to collaborating with social media influencers, influencer marketing has changed a lot. 
Now, there are influencers who people follow for their daily routines. Basically, people trust them and by associating your brand with them by spreading brand awareness, you can become a part of their followers' trust.
Moreover, nano influencers are also becoming popular. These influencers may have fewer followers, but the trust factor remains the same. So, if you have a tight marketing budget, then you can start with nano influencers.
Search Engine Optimization
Everything may vanish one day, but SEO is not going anywhere. The efficiency and effectiveness of SEO have made it the language of search engines. 
So, keeping a grasp on new SEO trends is extremely necessary in digital marketing. You should take all the SEO measures from the very beginning of setting up your brand's online profile.
Virtual and Augmented Reality
Even though AR and VR are two fresh technologies, they have proven track records in marketing. The best example of this is the Pokemon Go game, which proved to be the best marketing strategy for Pokemon. 
However, you can find more straightforward ways. The logic is if AR and VR can save lives, then why not digital marketing?
Recently, there have been a lot of campaigns by companies promoting their products through AR and VR. small web-based AR and VR games are the best way to market.
However, it is not going to end there. So, it is a clear indication that it is going to be the future of marketing.
Why exactly are these digital marketing techniques in the future?
Let's talk about what is the common point between these marketing strategies. Look back at the old marketing ways like TV ads, billboards, newspaper ads, Etc. There are two reasons why these are not successful today:
These marketing ways feel exactly like advertisements. Moreover, people have now started to lose trust in direct advertisements.
These marketing techniques are not convenient for the audience. The audience rarely enjoys your TV ad between their favourite show.
However, the above digital marketing techniques are tackling both of these problems. Video content, influencer, and AR/VR marketing feel more fun.
That is why they give proper attention. Streamlining the audience is also easy if compared to a TV ad, which will be shown to everyone watching TV.
SEO is also contributing to digital marketing. It helps people to get straightforward answers, and you get your target audience.
Final Words
To sum up, digital marketing is evolving at a fast pace and will soon look different from today. So, keeping yourself updated as a brand or a marketing agency is very vital. Moreover, social media marketing particularly catches new trends very early. There are always new trends replacing the old ones instantaneously.
So, if you need to be good at your social media, you will have to keep up with the latest trends. It is necessary for your online presence as social media contributes significantly to your online presence. Moreover, if you are a Gen-Z-centric brand, then social media is the most important in marketing.